HEX50-Hybrid taildrive testing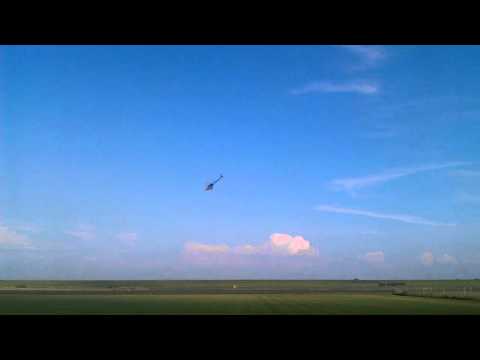 Testing the new (hybrid) taildrive of the HEX50. Just beating on it….
Setup is:
Gryphon 615 FBL blades,
Gensace 3700mAh 12s 60c packs
Jive80+HV with HK Helidrive SK3 4962 560kv motor(worth the money!)
Align ds610 servo on swash, Turnigy BLS980 on tail.
Sorry about the poor cameraman.. he's over 50years old;)
HeliDrive SK3 4926-560 on the HEX50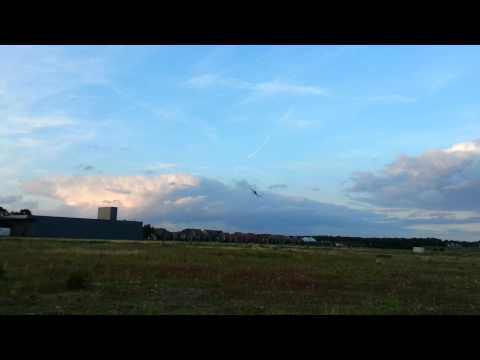 Testing the new Hobbyking Helidrive SK3 4926 560kv motor, on the HEX50
Further setup: Gensace 12s 3700mAh 60c batteries, Jive 80HV ESC
About 2300rpm governor.
Motor is putting out great power together with the packs, same level of power as a 4035-500, stays cooler as well.
Turnigy HeliDrive SK3 Competition Series – 4962-560kv (700/.90 size heli)
Turnigy SK3 Competition Series motors are the newest addition to our SK3 motor line-up offering the absolute best quality, performance and efficiency for your model on a competition level. Each and every SK3 Competition Series motor is thoroughly inspected and tested to ensure the high efficiency and top performance required for meeting the demands of competition flying.
Turnigy HeliDrive SK3 Competition Series motors are top quality outrunners designed specifically for use in todays high performance helicopter models.
We instructed the engineers to source the best quality magnets, bearings and materials available to them and develop a motor that would not only rival, but surpass the quality of many leading motor manufacturers on the market today.
The result is an efficient, high caliber motor using quality double shielded bearings, sintered Neodymium magnets and a string wound stator ensuring an accurate and consistent winding each and every time.
The Turnigy SK3 motors are suited to modelers who are seeking a top quality brushless motor without compromise.
*Perfect for Trex 700/Raptor 90/Aurora 90/Gaui X7/Logo 700 or any other 700/.90 size helicopter.
Specs.
Turns: 10T
Voltage: 12S Lipoly
RPM/V: 560kv
Motor Poles: 10
Internal resistance: 0.017 Ohm
Max Loading: 95A
Max Power: 4100W
Shaft Diameter: 6mm
Shaft Length: 32mm
Screw Mounting Spacing: 25mm (M4x4)
Weight: 456g
Motor Plug: 4mm Bullet Connector