Here is one of the amazing flights from Tareq Alsaadi. This flight is from the Thailand Heli Blowout 2012 held this past Sunday, March 25th at Thoong Sri Gun Airfield in Bangkok, Thailand.
From start to finish, Tareq does not diappoint with his flying skills. Awesome flying Tareq and thanks to bu Fatima RC Videos for capturing this flight and sharing with us all.
Click through to watch Tareq throw it down at the Thailand Heli Blowout 2012.
NEW:::TAREQ ALSAADI in Thailand Heli Blowout 2012 – Outrage VELOCITY 90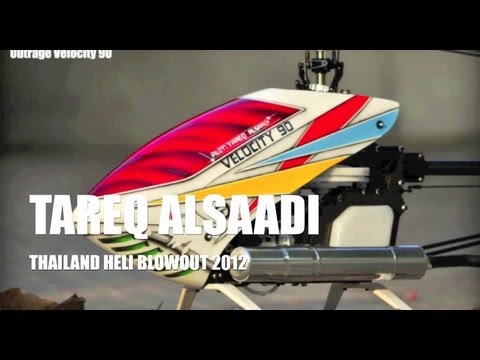 what a great flight from Tareq Al Saadi from UAE flying his VELOCITY 90 in TAHILAND HELI BLOWOUT 2012,
setup: YS engine, Hatori Muffler, Multi Governemr, SAB main and Tail blades, Rapicon Fuel. Spartan Quark Gyro.
Source: bufa6ami