Last month we reported on an awesome flight vid of Bert Kammerer and Pascal Richter duet flying their Goblins, as well as other vids of Pascal flying. And, subsequently we reported on Pascal officially becoming a SAB Heli Division Factory Pilot. Well, here is another vid showing why Pascal is a great asset to the SAB Heli Division family.
Monsterenergy Goblin 700 flight by Pascal Richter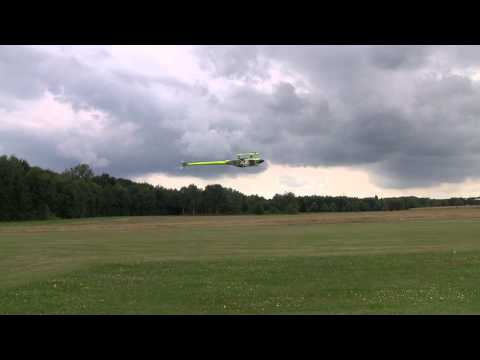 Filmed by André Stürmer. Awesome job, thank you! Location: Dietzenbach.
I reuploaded this video to improve the video quality for everyone. Have fun!
Here is exclusive information for Pascal's setup:
Cyclic servos: Savöx 2271 HV
Tail servo: Savöx 2272 HV
Motor: Scorpion 4525-520 Ultimate
ESC: Scorpion 130A opto ESC
Main Battery: Haiyin 5000 mAh 30c 12s
FBL System: VBar Blueline 5.3 running VBar governor
Main rotor blades: SAB 690
Tail blades: SAB 115
Transmitter: Futaba T8
Receiver: Futaba R-6203SB
BEC: Western Robotics Hercules BEC on 8,4
Click HERE to view Pascal's other vids including the duet flight with Bert.
Click HERE to read the official announcement from SAB Heli Division.
Source: Pascal Richter