Some people outside the rc heli community think we play with "toys". But, in fact we are out at the flying field enjoying ourselves. Here is a good example of the kind of fun and enjoyment we have at an event or even every weekend at our local clubs.
"Mudguts" and "The Grub" take us on a tour of the people and the fun of the Wagga Wagga Heli Heatwave 2012 and they even catch Matt Botos for an "interview". Thanks Mark and Tim for the great look at the good times in the land Down Under. And a special thanks to our very good friend Vasko Serovski for sharing this vid with us.
Wagga Wagga Heli Heatwave Flightline Walkthrough & Matt Botos Interview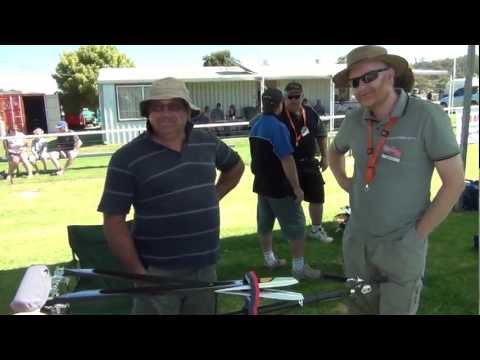 Mark "Mudguts" Lilley & Timothy "The Grub" Crofts take a walk down the pits of the 2012 Wagga Heli Heatwave held over the weeked of 24th-26th of February at the Wagga Model Aero Club in beautiful Wagga Wagga, Country NSW, Australia.
Basically it's a couple of clowns taking crap whilst walking along……with a brief interview with the special guest for the event; Matt Botos.
Source: MizarkLilley via Vasko Serovski