This is a superb vid from none other, than Alan Szabo, Jr. Watch as Alan takes us through what you get in the box of the Align Trex 150 DFC Combo as well as how to bind to a Spektrum radio. View the vid by clicking through.
ALIGN Trex 150 Unboxing and binding to Spektrum radio with Alan Szabo Jr.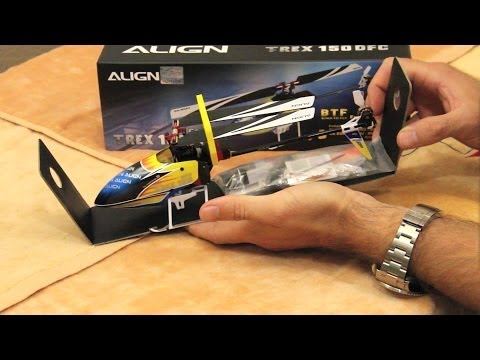 Here is an unboxing of my new production ALIGN Trex 150 along with binding to a Spektrum transmitter.