I am not a fan of having a glow igniter.  I think I am just sick of charging batteries sometime.  I have been using this product now every since the first version has come out and it works flawlessly.  Bert Kammerer over at BertRC.com has put together a little demonstration video that give an overview of the functionality and features of the unit.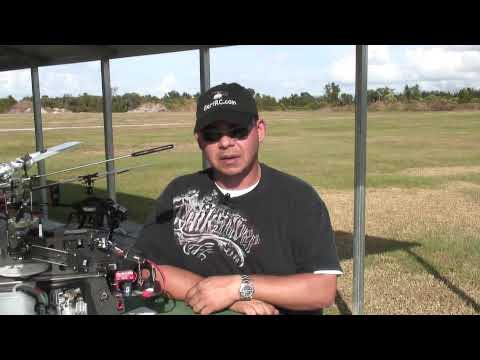 Installation is easy
SwitchGlo Pro will accept any voltage input between 4V and 9V
SwitchGlo Pro's new 4 switch SIP allows you to adjust for every possible installation and program mix. From Helicopter and buggy setups lacking an available receiver channel, to Airplane looking for extended glow. SwitchGlo Pro can do it all.
Operation is easy;
SwitchGlo Pro is ready to work for you every time you power on your craft.
Simply toggle on and off your glow from your Transmitter, and/or use the optional pushbutton mounted to your craft.
You can program mix your SwitchGlo to activate automatically with a throttle position for taxing and final approach.
No more will carry a ni-starter around, or borrow someone else's.
No more will you struggle with broken remote cables, or dead batteries.
Features:
Works with existing onboard battery 4V to 9V
Toggle glow on and off at start-up or In-flight
Activate on low-throttle using transmitter program mix
Eliminates "Hot Starts" using transmitter program mix
Selectable 12 or 60 second auto shut-off safeguard
Built in servo reverser for Y harness compatibility
Mutable audible alert and LED indicate glow
Audible alert can assist in locating lost craft
Optional Pushbutton mountable onboard for 12 sec. glow (Pushbutton sold separately)
Optional Pushbutton usable with Transmitter or without
Increases life of plugs with proprietary intelligent glow
Optimal glow at any supply voltage
Compatible with any transmitter / receiver combination
Epoxy filled for durability and vibration immunity
Easy installation, lightweight, maintenance free
Source: http://switchglow.com/