3G Flybarless System Decal – Large size (55mm x115mm – 2.2 x 4.6 inches)
FUP-019L
$2.50
Also available:
3G Flybarless System Decal – Small size (30mm x 62mm – 1.2 x 2.48 inches)
FUP-019S
$1.50


FUSUNO Green Hornet Airbrush Fiberglass Canopy Henseleit MP-XL
FUC-MPXL002
$100.00
Product Details:
Fusuno canopies are made with highest quality resin and fiberglass material to provide strong but flexible canopies. It helps prevent cracks that is normally seen in other canopies that are using lower quality material. All paints and clear coat are automobile grade provide great look, Great design at bargain price.


FUSUNO Green Hornet Airbrush Fiberglass Canopy Joker 3
FUC-JK3001
$100.00
Why Fly R/C Helis decal Large size 300 mm x 60 mm – 12 inches x 2.4 inches
FUD-116WFL
$2.99
Also available:
Why Fly R/C Helis decal small size (230mm x 46 mm – 9.2 inches – 1.84 inches)
FUD-116WFS
$2.99


FUSUNO 1.6mm Stronger Carbon Fiber Frame – Mini Protos 450
FUF-234EXT
$30.00
Product Details
The new frame set which has 1.6mm thickness which is much stronger than stock 1.2mm frames
Crash costs a lot, especially carbon fiberparts. Therefore Fusuno comes up with new carbon fiber parts with much lower cost than stock part.
The new frame set which has 1.6mm thickness will surely satisfy your need .
And as always Fusuno offers a very affordable price . Beautiful carbon fiber material at very attractive price.
Don't be fooled by the low price. Due to our capability to produce the carbon fiber sheet in house and we also have CNC routers in house, we are able to provide affordable yet beautiful carbon fiber parts for your helicopters.


FUSUNO Low Invert Sticker 5
FUS-1015
$4.99
Product Details
Show off your heli spirit with new FUSUNO hologram 7-color heli-figure sticker. Stick it on your laptop, friz, bike or car… It shows very nice colors under lights or sunshine. Transparent transfer decals are included on the hologram sticker to make the transfer of the decal a breeze.
Die cut from computer, very beautiful. Impress your friend.
Size: 5″ x 6″ (130mm x 150mm)
Sticker And Holo Decal Instruction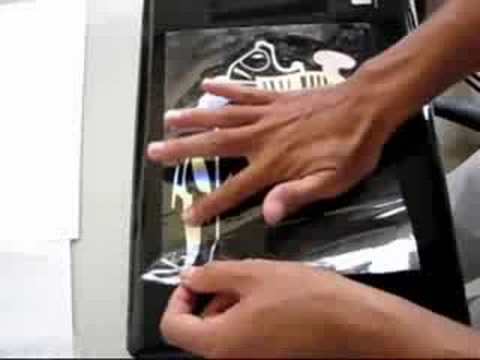 Source: Fusuno and prestigerc