Our friend Frank Columbia did a review of his Trex 550E flybarless and also did a flight video that you have to see. This bird is fast. Click on to check it all out.

Trex 550E Flybarless – Review 8/10
Wow! This is a fun versatile heli. It seems that Align did it again. Just when I thought I had enough helicopters. They designed and released a 550E helicopter that seems to be three helicopters in one. It flies like a 450, 600 and 700! It can be fast, it can be slow, it can be precise, it can 3d and it can do it BIG!
I am really enjoying this heli. The design follows the new 700E with some very familiar parts. They include a fusion of adopted parts from the familiar Trex 600 nitro/electric helis. The main gear , tail gear and some other bits are the share the same part #'s with the 550E! So if you have some old parts from the 600 laying around you just started building a parts backup for yourself.
The build was fast and easy. The parts count is low, the hardware is easy to work with and is moderate in size. The heli also comes with a lot of goodies including servos, speed control, blades, flybarless electronics and motor!
I chose to go with a Scorpion Motor (4025-1100) with the stock 16T pinion and some Edge 553 Flybarless blades. The machine is powerful, runs cool and has plenty of hang time for some fun autos. I run the speed control at fixed endpoints at 100% and the heli shows great power with very little blade speed loss throughout the flight. I am sure that it is attributable to the Thunder Power – Pro Power G4 6s 5000 Mah batteries. They really hold their voltage well.
Motor and battery temp is around 100 degrees and I am getting between a 4.5 – 5.5 minute flight depending on flight style. I chose to also add the Castle Pro BEC and the Ice 100 speed control. I have used both the stock speed control and the Ice with the Castle Pro BEC. The data logging feature in the Ice is cooool. Not to mention the autorotation feature!
The kit comes in two configurations one flybarless and one with the flybar. I like the flybarless for the extra power and runtime.
See www.rchover.com for kit availability and for faster service call Jeremy at the store he would be happy to answer any questions and put together a "Package Deal" for you. He appreciates the business and does his best to match competitor pricing.
I added a Trex 550E video in my video section. Enjoy!
Specifications:
•Length: 1042mm
•Height: 364mm
•Main Blade Length: 520mm
•Main Rotor Diameter: 1188mm
•Tail Rotor Diameter: 254mm
•Motor Drive Gear:16T
•Main Drive Gear:170T
•Autorotation Tail Drive Gear: 180T
•Tail Drive Gear: 40T
•Drive Gear Ratio: 1:10.62:4.5
•Weight(With Motor): 1800g
•Flying Weight: Approx. 2800g
Accessories:
•T-REX 550E 3G Kits Set X1
•Aluminum Tail Boom X1
•RCE-BL70G Brushless ESC x1
•520 Carbon fiber blades X1
•DS610 Digital servoX3 set
•DS620 Digital servo X1
•Flybarless System X1 set
•600M Brushless Motor X1
•90mm 3K Carbon Fiber Tail Blades X1 Set
Here is the video: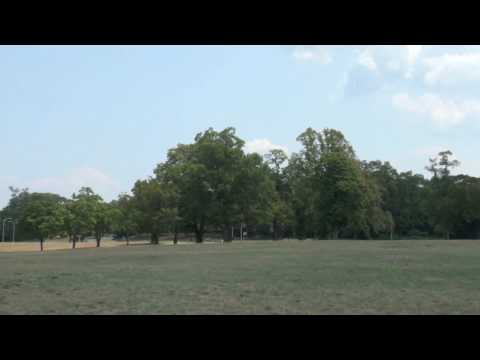 Source: Frank Columbia