Wooden Transmitter Tray w/Neck Strap (Great for FPV)
$9.99
This wooden transmitter tray is constructed from light ply and aluminium. It will easily accommodate most standard size air transmitters on the market today. It has an opening in the back to allow for fit of transmitters that have carrying handles, and even offers a mounting plate for accessories such as LCD screen, telemetry receiver and more! This makes for a great FPV tray as you can easily mount your display screen directly above your transmitter.
This radio tray is shipped in flat pack form, so it will require assembly. All hardware is included in the box and assembly is a breeze. An adjustable neck strap is also included.
Specs:
Tray Inner Dimensions: 190x165x55mm (MAX transmitter size)
Tray Outer Dimensions: 266x240x62mm
Mounting Plate Dimensions: 140x100mm
Weight: 265g
PRODUCT ID: 310000113
HobbyKing Daily – Wooden Transmitter Tray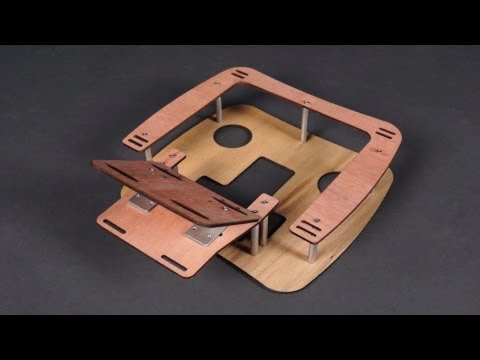 Wooden Transmitter Tray w/Neck Strap (Great for FPV)
Click HERE to place your order for the Wooden Transmitter Tray.
7.0 Inch TFT LCD Monitor for FPV 800×480 LED Backlight (no "blue screen" effect)
$79.99
If you are looking for the ideal LCD monitor for your FPV ground station or any other form of aerial videography, this is your best choice! Designed specifically for FPV use and outdoor conditions, a foldable screen shroud is included for optimal viewing. This monitor has a very bright image which is fully adjustable, and a wide power supply voltage range (DC 6~18V).
The most important feature of this monitor for FPV users is that it does not switch to the "blue screen" when the signal gets weak. This allows you to fly much further without losing the image. When there is no video input, the monitor just shows static, it never turns blue or black.
Features:
• 7.0 inch TFT LCD Display
• Ideal for use with FPV
• No "Blue Screen" caused by weak signal input
• 800 x 480 High Resolution Display
• LED Backlight
• 16:9 Display Ratio
• 15ms Response Time
• 500:1 Contrast Ratio
• Wide 6~18V DC Input Voltage Range
• Foldable Screen Shroud for outdoor use included
Specs:
Panel Size: 7.0 inch
Panel Type: TFT LCD
Resolution: 800×480
Backlight: LED
Horizontal Frequency Range: 30~60kHz
Field Frequency Range: 50~75Hz
Dot Pitch: 0.0642 (W) x 0.1790 (H) mm
Display Ratio: 16:9
Brightness: 400 cd/m²
Contrast Ratio: 500:1
Response Time: 15ms
Viewing Angle: 70°/70° (L/R) 50°/60° (U/D)
Input Voltage: DC 6~18V
Power Consumption: ≤ 5W
Working Temperature: -20°C ~ 60°C
Storage Temperature: -30°C ~ 70°C
Dimensions: 182 x 127 x 32mm
Weight: 363g
Included in box:
7.0 inch TFT LCD monitor
Outdoor screen shroud
AC to DC adapter (100~240V AC input, 12V DC 1.5A output)
User manual
PRODUCT ID: 9425000001
HobbyKing Daily – FPV LCD Monitor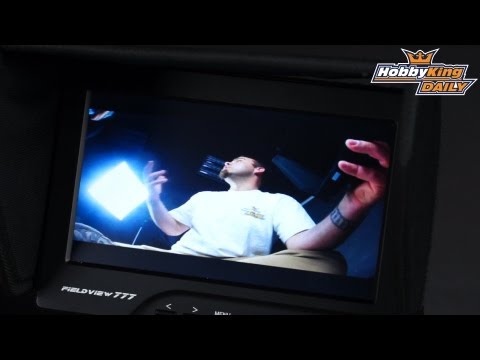 7.0 Inch TFT LCD Monitor for FPV 800×480 LED Backlight
Click HERE to place your order for the FPV LCD Monitor.