Judges revealed in the 'AIR' competition
These are the 4 stooge's that will be Judging the pilots at 'AIR' Weston Park 'Heli fest'
Jamie Cole
Mattie says: Jamie is a renowned judge and has certainly been round the block a few times !!! (in more ways than one) 20years of experence really does prove to us that he is a great guy for Judging the competition. A great pilot himself and of course a fellow Mode 1′er Jamie is keen to impart his knowledge to anyone providing they are prepare to listen to him…..for a long time !!!


Richie says: Jamie thinks that his mega green space age car that parks itself, does 300 mpg and has more gadgets than a special "gadget" edition of the Gadget show is cool…..I say he is Delusional!
Ashley Davis
Mattie says: Ash is the hard man of the judging quarter. If there is going to be any trouble at 'AIR' you will be set upon by him!! So be careful

Another very experience chap, Ash runs the well known website 'Helituning.com' so as you can imagine knowledge is his fortay. This alone qualify's him to judge the 'AIR' competition.
Richie says: Ash works for some secret service company thingy and therefore DO NOT ask him what he does for a living…. I really mean this, during the weekend when he's not judging, PLEASE don't bother him asking…
Mat Watkin
Mattie says: Everybody loves Mat Watkins, what more can I say. Mat has flown model helicopters I think since time began, making him an ideal candidate for one of 'AIR's judges. Competing for many years in his early days, Mat is now just happy enjoying loads of events and occasionally has a dabble in a few 'high speed' record attempts.
Richie says: I salute and offer my utmost respect to Matt(Splat) for one reason… he has to live with Rob Turnbull!
Mattie Lodge
Mattie says: Talk about save the best till last!!! Mattie Lodge has to be one of the nicest blokes you will ever meet. Actually lets correct that, He is the nicest bloke you will ever meet. Holding the Mode 1 flag high he really has so much going for him its unbelievable. If you ever get the opportunity to speak to him, take it because he really is such a good bloke

Of course he will be ideal for 'AIR' judging!!
Richie says: Oh hang on………. I gotta go, just got a bit of mini sick after reading that!
More Pilot Intros
Mike Kendall makes it into the 'AIR' competition
Mattie says: Mike has just recently scored second in the 3D Champs 'Grass Roots' 2012 class which earn't him an automatic place into the 'AIR' competition. Not quite the 'eldest' competitor, however Mike is an accomplished pilot and has only been flying for 4 years. By his own admission his is totally hooked and cant get enough of it. His aim in AIR is for a top 3 placing. Judging by the photo Mike will be flying a Mikado 600 3D. Good choice Mike and Good luck

Richie Says: "I didn't think we were letting people this old into the competition! Good luck Grandad

"
Mike Flies for His own pride and sanity
Rachel Plant takes on the 'AIR' competition
Mattie says: "Rachel Plant is the UK's resident 'Pink canopy' heli pilot. She also has competed in a few Grass Roots competitions with her best result being 3rd in the Park Hall 2011 cup. Flying the Curtis 'Dave' with the power house OS 105 HZR Rachel is looking to enjoy herself and hopefully not crash out in the first few seconds. Good luck Rachel

"
Rachel says: "I have two words for Rachel… First is 'pink', second 'drama queen!' Technically that's three words isn't it, but I think you get my drift. Rachel took up helis mainly due to the fact that most flyins are in large fields and therefore she found a venue where she was less likely to hit anything parking her car. I also believe that Rachel has a soft spot for Mattie, but that's purely a rumor of course…

"
Rachel flies for Rotorcraft RC
Joe Bailey begin competition life with 'AIR'
Mattie says : "It has to said that Joe really has pushed the boat out here. This is his first competition and first flyin so Joe really is dropping himself in at the deep end. Exactly what we want to see, there will be lots of support for you at 'AIR' Joe!! Flying his Fusion 50, Vbar (nice) and SAB blades his club mates will really be behind him supporting him all the way in the competition. Good luck Joe !"
Richie says : "One fat boy to another – WORK MORE MATE

"
Joe flies for His own sanity!
Fantastic trailer
Important – Air Competition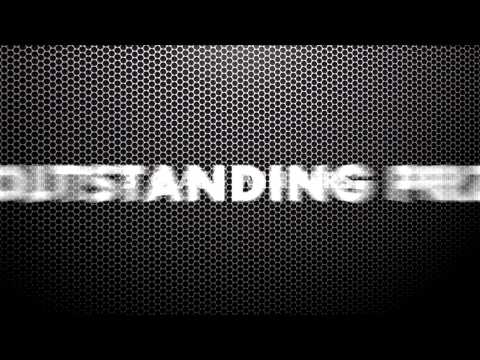 An important message from the Air Team for the 2012 event being held at Weston Park "Heli Fest" on 16th / 17th June.
Source: 'Air' Competition Central