First ROCKET-DRIVEN helicopter: FAST !!!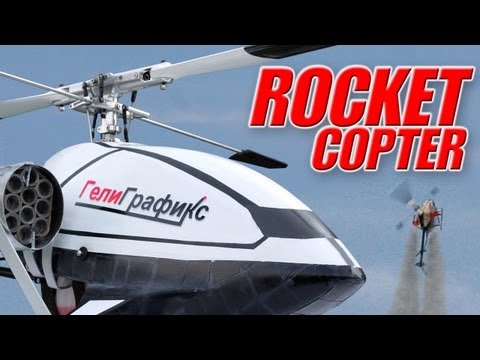 First ROCKET-DRIVEN 700-size helicopter. 20 individual booster elements deliver 8+ kg thrust and send the model vertically into the sky with insane acceleration. Biggest challenge was the remote-controlled ignition because all single engines had to ignite absolutely simultaneously and reliably also in the high-vibration environment of a nitro helicopter. Heli is a Vision-X by Helisystem AG, weight with rockets about 6.5 kg.
HeliGraphix LEGACY is our new series bringing back old favourites in HD resolution and reedited. Stunt originally performed already in 2005 in France.
SUBSCRIBE NOW to NEVER MISS our latest cutting-edge heli stunts:
http://www.youtube.com/subscription_center?add_user=heligraphix
Check out our channel with tons of HIGH-QUALITY content (no waah-waah videos!):
http://www.youtube.com/user/heligraphix
MEET and LIKE us facebook – know what's going on behind the scenes before everyone else!
http://www.facebook.com/heligraphix
You are a connoisseur? That's greaaat!!! Because here's the best ever playlist for you!
http://www.youtube.com/playlist?list=PL8ADE8CA83AA0A6D8
Not satisfied yet?! We have an insane 10+ year legacy you'll just love here:
http://www.heligraphix.com
Source: HeliGraphix