SpinBlades 600H Asymmetrical | Stu Smith UK SpinBlades ProTeam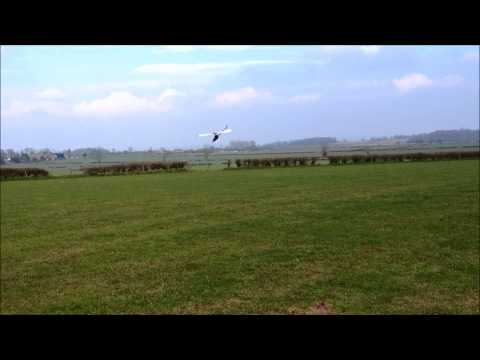 Stu Smith from Spin Blades ProTeam flying the 600H Asymmetrical blades. Running at 1900rpm advantage of greater flight time performances.
SpinBlades Asymmetrical Rotor Blades are available in sizes from 135mm to 710mm.
Pilots in the United States can pick up your set(s) of SpinBlades Asymmetrical blades at Empire Hobby, click HERE to place your order.
You can also order directly from the SpinBlades website by clicking HERE.
Or find a SpinBlades Distributor near you by clicking HERE.
ASYMMETRICAL ROTOR BLADES 600
Price: 68.50 € (including 19 % VAT plus shipping costs)
Product Details
Asymmetrical rotor blades are increasing the efficiency considerably. Due to the asymmetrical profile the lift is increased and the drag reduced, therefore the flight endurance is increased up to 100 %. The use of these blades is recommended to pilots not interested in 3 D flights, for pilots who just want to have fun and for beginners.
Asymmetrical rotor blades for pilots, who are interested in long endurance flights.
° Do you like to increase your flight endurance considerably?
° In this case we recommend the use our asymmetrical rotor blades.
° The reduced drag and the increased lift allows to reduce the rpm nearly by half, thus nearly doubles the flight endurance.
root: 12mm
bolt hole: 4mm
weight/per blade: approx.158 g
max. rpm: 2200
width: 69mm
forward: 2.3mm
air foil: asymmetrical
direction of rot.: right