Our good friends at Heli Direct shared this hot vid of Tareq Alsaadi doing a night flight demo at the Thailand Heli Blowout 2012. This vid was captured by RC Mania of Tareq taking night flying up a notch with no spot lights, no LED's, no night setup. Tareq pulled off some great maneuvers and the crowd loved it with roars of encouragement. Awesome flying Tareq.
Thanks Heli Direct and RC Mania for sharing with us.
Click through to view this hot vid, from start to finish Tareq does not disappoint us all.
2012 Thailand heli blowout Tareq Alsaadi with Outrage velocity90 night fly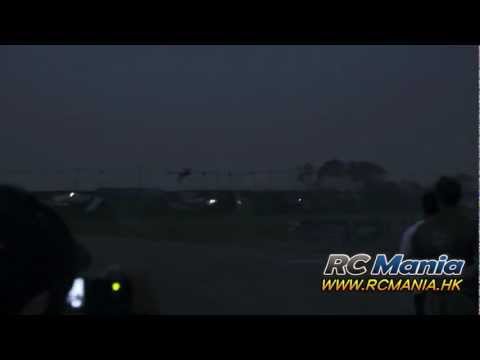 Source: RC Mania via Heli Direct