6x Santa Claus flying and crashing helicopters – FUN!!!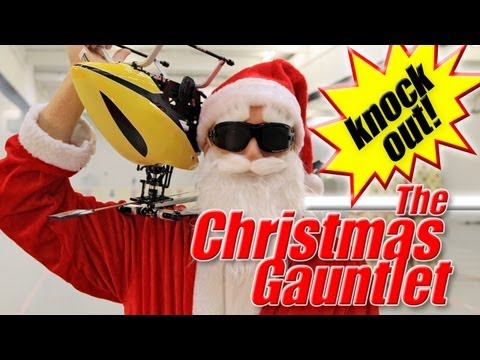 5th episode of our annual Christmas challenge: It was both worse and more fun than anything we'd done before. It turned out the distances were simply too short for 500 size helis because you didn't see any of the ropes, and the "wrecking balls" just caught you by surprise. Nonetheless BIG fun and we'd do it again!

We wish both you, all of our subscribers and facebook fans a fantastic holiday!
Xmas ep. 1: http://www.youtube.com/watch?v=rHoHGyVDDvI (USA only, or download from our website)
Xmas ep. 2: http://www.youtube.com/watch?v=2_2Du95Ohcc
Xmas ep. 3: http://www.youtube.com/watch?v=ijTh1F2szOI
Xmas ep. 4: http://www.youtube.com/watch?v=wEb5Seif9H4
SUBSCRIBE NOW to NEVER MISS our latest cutting-edge heli stunts:
http://www.youtube.com/subscription_center?add_user=heligraphix
Check out our channel with tons of HIGH-QUALITY content (no waah-waah videos!):
http://www.youtube.com/user/heligraphix
MEET and LIKE us facebook – know what's going on behind the scenes before everyone else!
http://www.facebook.com/heligraphix
You are a connoisseur? That's greaaat!!! Because here's the best ever playlist for you!
http://www.youtube.com/playlist?list=PL8ADE8CA83AA0A6D8
Can't get enough?! We have an insane 10+ year legacy you'll just love here:
http://www.heligraphix.com