SK-GPS Preorder and Teaser
Preorders for the SK-GPS will be available starting today! We have a limited stock (25 modules) at Skookum Direct, the rest are headed to our dealers. We expect the first production run won't last long, so get your order in while you still can! For the first run we're also including free shipping within North America and discounted shipping to Europe and Asia. Estimated ship dates are January 1st, 2013.
We've also got a teaser video from both single rotor and quadcopter development, enjoy!
SK-GPS MSRP: $495
SK GPS Preorder Now Available!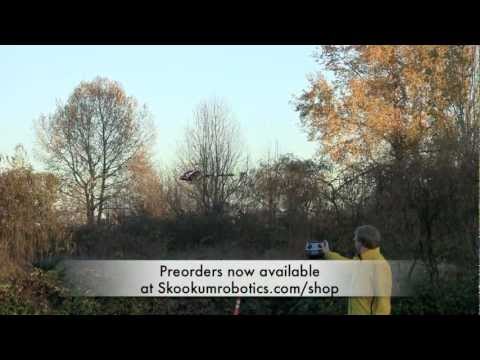 Preorders for the SK-GPS are now available at skookumrobotics.com/shop. Shipping in North America will be free for the first production run and quantities are limited, so get yours today! The estimated delivery date is January 1st, 2013.
Music: JoJo Grooved by DJ Mostacho