Align Trex 800 Gimbal First Test Flight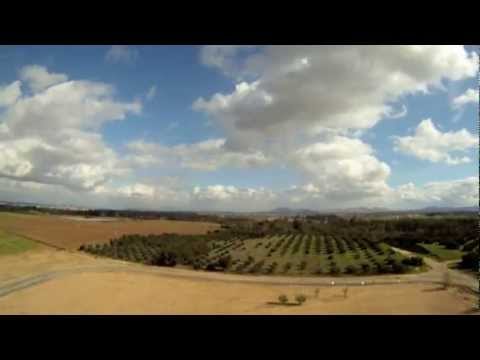 Just did a test flight today. I used a Go Pro Hero. This was just strapped to the front tray. Need to have ballast to balance with this setup. Also we didn't have a downlink to the camera so we could not position the camera on screen. I will get this and then see about getting some better imagery. We did use the APS function and just tested out the stability in flight.
Align 800 Gimbal system for aerial photography. This comprehensive gimbal package provides pre-assmbled gimbal with hardware needed to mount to your Trekker 800 helicopter. Stabilization and synchronization to the APS gyro system to provide professional grade performance. Please note APS and 3GX sold separately. The gimbal stabilizer has 5 modes for ultimate control of your camera during flight.
Click HERE to read our article for the G800 details and WITB vid by Jeff Fassbinder.