Innovative German engineering!
The German company HD Helicopters has the HD 500 DBDS (Direct Belt Drive System). Aside from the sleek outer appearance, the main focus is on a light weight, efficient design.
This kit comes with high quality aluminium parts from the main electronics tray, to the light weight belt wheels. 3 bearing blocks on the main shaft, and contra bearings on the motor. This design is ready for massive torque. Not to forget the 18mm belt for smooth quiet operation. A simple belt-tension unit was designed to maintain accurate tension to the tail belt under all conditions. The motor and ESC aluminium block gives extra cooling and helps with heat dissipation. You can fly with 465mm – 500mm blades.
The HD 500 CELL DBDS can be flow at low rps, up to extreme 3D. Im looking forward to the bright future of HD Helicopter.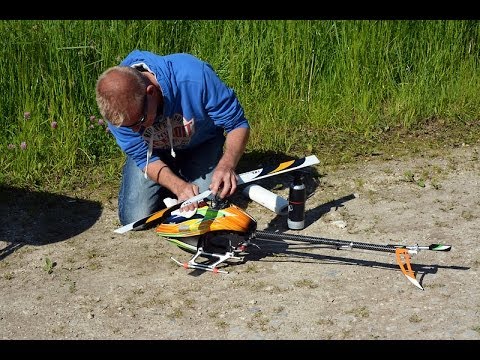 Features
Solid electronics tray.
Reinforced landing gear
Direct belt drive.
Integrated tail belt tension system
Battery mounted upside down for an optimized center of gravity