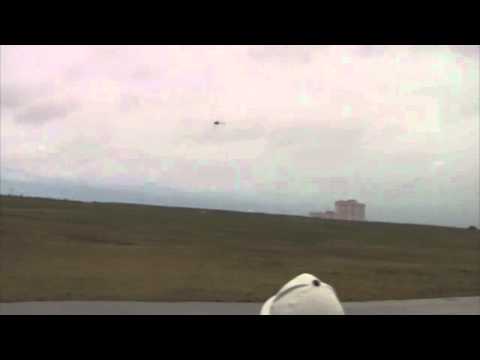 The SHAPE 9.0 RIGID was developed to meet the high standards of flight performance present in today's leading edge 90 E machines, and is capable of rising to even higher standards in the future.
Today, 12S Lipo batteries and engine power of over 4000W in the 90E class are standard. What does the future hold? 14S Lipos and well over 5000W of raw power? No problem! The Shape 9.0 Rigid is well prepared for the future. The frame design, space, and robust component design provide the necessary stability for future performance enhancements. As you can see, the Rigid is designed to be tomorrow's helicopter, today.
The Shape 9.0 Rigid is a boutique helicopter. It was not designed to simply fly well, it was designed to look great while doing it. All of the aluminum parts are beautifully and precisely machined to provide the perfect fit and maximum rigidity with the carbon panels of the chassis. The unique design of the helicopter is the first thing that you noticed. It shows that technology can be more than simply functional – it can look great as well. This is achieved through intensive technical design. Aside from stunning aesthetics, the layout of the frame makes an obvious statement with the clever placement of electronic components for optimal cooling. As you can see, the design element of the Shape 9.0 Rigid was spared no effort!
This kit comes with a white unpainted fiberglass canopy.
Specs:
– Name: 9.0 Rigid
– Main rotor diameter: Up to 1585mm
– Main rotor blades: 680mm to 710mm
– Tail rotor blades: 105mm to 110mm
– Weight without canopy: 1.73kg
– Equipped ready to fly weight without battery: 3.2kg
– Length tip to tail end: 1395mm
– Overall height: 330mm
– Width: 240mm
– Translation main gear and pinion gear 10 teeth Ratio: 1 : 10.6
– Translation main gear and pinion gear 11 teeth Ratio: 1 : 9.63
– Translation main gear and pinion gear 12 teeth Ratio: 1 : 8.83
Source: readyheli